View the Ultimate World Tour
North America »
USA » CANADA »
Highlights
Choose a Highlight for further information
Economy from
£6,399
per person
Business from
£9,500
per person
---
Key to Symbols

World Heritage Natural Site

BBC List

Top 100 wonders of the world

World Heritage Cultural Site
North America » San Francisco


Yosemite National Park

USA » CANADA »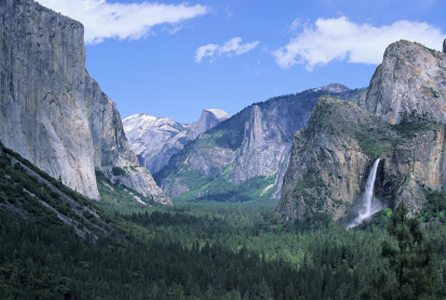 Discovering Yosemite National Park
Yosemite National Park covers an area of 1,700 square miles and reaches across the western slopes of the Sierra Nevada mountain range. Most visitors spend their time in the seven square miles of Yosemite Valley.
Designated a World Heritage Site in 1984, Yosemite is internationally recognized for its spectacular granite cliffs, waterfalls, clear streams, Giant Sequoia groves, and biological diversity.
The majesty of Yosemite Valley cannot be understated; names such as Bridal Veil Falls, Sentinel Rock, and Half Dome will live in your memory forever.
Call 0808 2525 672

Discuss your travel requirements face-to-face with our travel expert.

Ask one of our travel experts to call you at your convenience.

Contact us to so we can help you find your dream trip today!