View the Ultimate World Tour
North America »
USA » CANADA »
Highlights
Choose a Highlight for further information
Economy from
£6,399
per person
Business from
£9,500
per person
---
Key to Symbols

World Heritage Natural Site

BBC List

Top 100 wonders of the world

World Heritage Cultural Site
North America » Las Vegas


Grand Canyon

USA » CANADA »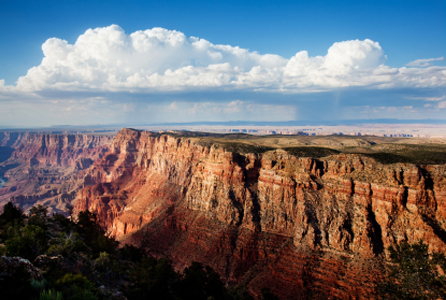 Discovering Grand Canyon
A mile deep, 277 miles long and up to 18 miles wide the breathtaking grandeur of the Grand Canyon is so impressive that pictures or words simply cannot do it justice.
One of the great natural wonders of the world, it was formed by the cutting action of the Colorado River over millions of years, the harder rock formations remaining as great cliffs, pinnacles and buttes, and the different layers of rock possessing colours that range from purple, fiery red and pastel pink.
Whether by foot or on horseback, from a plane or helicopter, or by merely gazing in awe from the rim, the scale of The Grand Canyon will leave you breathless.
Call 0808 2525 672

Discuss your travel requirements face-to-face with our travel expert.

Ask one of our travel experts to call you at your convenience.

Contact us to so we can help you find your dream trip today!