View the Ultimate World Tour
North America »
USA » CANADA »
Highlights
Choose a Highlight for further information
Economy from
£6,399
per person
Business from
£9,500
per person
---
Key to Symbols

World Heritage Natural Site

BBC List

Top 100 wonders of the world

World Heritage Cultural Site
North America » Toronto


Toronto

USA » CANADA »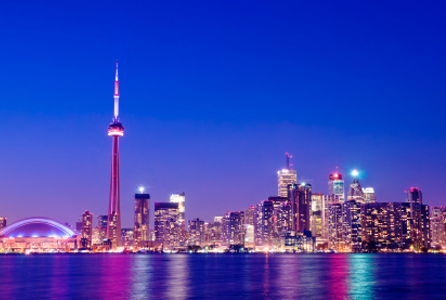 Discovering Toronto
Toronto is a vibrant cosmopolitan city brimming with museums, galleries, soaring futuristic architecture, parks, fine restaurants and giant shopping malls.
The city is sited on the north shore of Lake Ontario and sports a huge array of waterfront activities including many entertainment complexes, restaurants and sailing options. The city's most famous landmark is the Canadian National Tower, the world's tallest free standing structure, glass fronted elevators whisk visitors 1,815ft skyward to a spectacular observation deck and revolving restaurant.
The city also boasts the 'Skydome' a multi purpose sports complex with a fully retractable roof, for the sports minded, daily tours offer the visitor a great opportunity to witness the behind the scenes activities in running such a mega structure.
Call 0808 2525 672

Discuss your travel requirements face-to-face with our travel expert.

Ask one of our travel experts to call you at your convenience.

Contact us to so we can help you find your dream trip today!