View the Ultimate World Tour
North America »
USA » CANADA »
Highlights
Choose a Highlight for further information
Economy from
£6,399
per person
Business from
£9,500
per person
---
Key to Symbols

World Heritage Natural Site

BBC List

Top 100 wonders of the world

World Heritage Cultural Site
North America » Vancouver


Vancouver

USA » CANADA »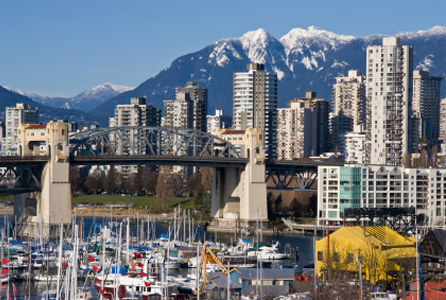 Discovering Vancouver
Canada's west coast gem is a young and thriving metropolis with the perfect combination of exquisite natural beauty and the modern conveniences of a city side by side.
Today more than 2 million people call it home, the modern towers of Yaletown and the downtown centre contrast dramatically with the snow-capped mountain backdrop, creating a laid back atmosphere amongst the bustle of Canada's third largest city.
The city's past is preserved in historic Gastown with its cobblestone streets, steam powered clock and old world charm and is the perfect place to unwind amidst boutiques and al fresco cafes and restaurants.
Call 0808 2525 672

Discuss your travel requirements face-to-face with our travel expert.

Ask one of our travel experts to call you at your convenience.

Contact us to so we can help you find your dream trip today!