View the Ultimate World Tour
North America »
USA » CANADA »
Highlights
Choose a Highlight for further information
Economy from
£6,399
per person
Business from
£9,500
per person
---
Key to Symbols

World Heritage Natural Site

BBC List

Top 100 wonders of the world

World Heritage Cultural Site
North America » Vancouver


Stanley Park

USA » CANADA »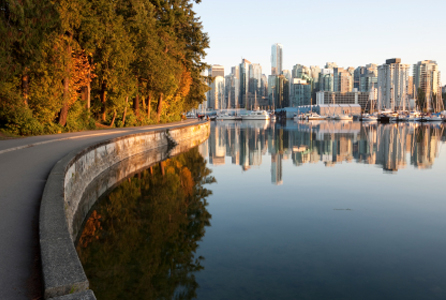 Discovering Stanley Park
Stanley Park on the edge of the city covers hundreds of acres filled with lush forest and crystal clear lakes. Stanley Park's history goes back to the early days of the city.
In 1886, Vancouver's first City Council made a momentous decision by dedicating the 1,000 acre peninsula for park and recreation purposes.
The park abounds with wildlife and its natural back drop of majestic cedar, hemlock and fir trees embraces visitors and transports them to an environment rich in tranquillity.
Call 0808 2525 672

Discuss your travel requirements face-to-face with our travel expert.

Ask one of our travel experts to call you at your convenience.

Contact us to so we can help you find your dream trip today!