View the Ultimate World Tour
North America »
USA » CANADA »
Highlights
Choose a Highlight for further information
Economy from
£6,399
per person
Business from
£9,500
per person
---
Key to Symbols

World Heritage Natural Site

BBC List

Top 100 wonders of the world

World Heritage Cultural Site
North America » San Francisco


Alcatraz Island - San Francisco

USA » CANADA »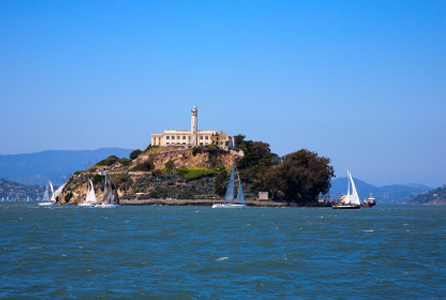 Discovering Alcatraz Island - San Francisco
In the middle of San Francisco Bay, Alcatraz or "the rock" is one of the city's most popular attractions. The dreaded escape proof prison once held the likes of Al Capone, "Machine Gun" Kelly, and the "birdman of Alcatraz".
The sheer cliffs, icy waters, and treacherous currents made escape impossible. It is said that worst of all, the inmates could see the glittering lights of the city and freedom in the distance which drove many of them crazy.
Visitors can explore all areas of the prison, everything has been left untouched even the bullet holes in the walls!
Call 0808 2525 672

Discuss your travel requirements face-to-face with our travel expert.

Ask one of our travel experts to call you at your convenience.

Contact us to so we can help you find your dream trip today!