View the Ultimate World Tour
North America »
USA » CANADA »
Highlights
Choose a Highlight for further information
Economy from
£6,399
per person
Business from
£9,500
per person
---
Key to Symbols

World Heritage Natural Site

BBC List

Top 100 wonders of the world

World Heritage Cultural Site
North America » Miami


Miami

USA » CANADA »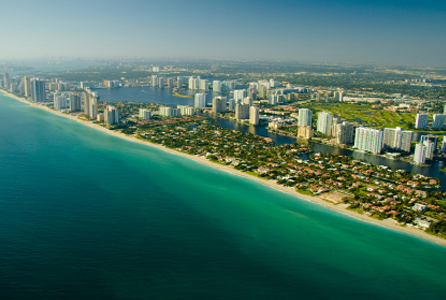 Discovering Miami
This coastal city was a sleepy holiday town until the 1920's, when the New York society set decided to make it their home.
The town bloomed into a fun loving seaside capital and soon many hotels and clubs displaying the Art Deco style of the 1930's sprung up to cater to its new found clientele.
In later decades the city suffered a slump in popularity and became known as a sleepy residential enclave for the retired. Today Miami has seen a renaissance to its former glory days, the legacy of the Art Deco period has been lovingly restored.
Coconut Grove and Ocean Drive once again beat with a sophisticated and colourful array of luxury hotels, great restaurants and glittering nightclubs.
Call 0808 2525 672

Discuss your travel requirements face-to-face with our travel expert.

Ask one of our travel experts to call you at your convenience.

Contact us to so we can help you find your dream trip today!