View the Ultimate World Tour
North America »
USA » CANADA »
Highlights
Choose a Highlight for further information
Economy from
£6,399
per person
Business from
£9,500
per person
---
Key to Symbols

World Heritage Natural Site

BBC List

Top 100 wonders of the world

World Heritage Cultural Site
North America » Rocky Mountains


Lake Louise

USA » CANADA »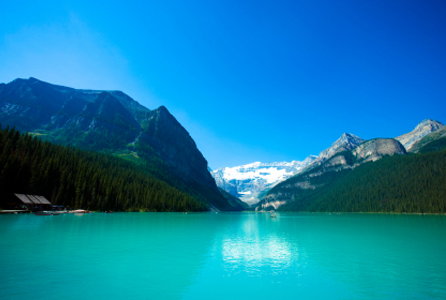 Discovering Lake Louise
Lake Louise is an authentic alpine experience located in the heart of Banff National Park. Lake Louise is an area of outstanding natural beauty and any visitor will be inspired and appreciate why it is the most photographed area in the Canadian Rockies.
The lake itself reflects a vivid bright emerald colour in stark contrast to the snow capped peaks and verdant forestry surrounding its shores.
Call 0808 2525 672

Discuss your travel requirements face-to-face with our travel expert.

Ask one of our travel experts to call you at your convenience.

Contact us to so we can help you find your dream trip today!