View the Ultimate World Tour
North America »
USA » CANADA »
Highlights
Choose a Highlight for further information
Economy from
£6,399
per person
Business from
£9,500
per person
---
Key to Symbols

World Heritage Natural Site

BBC List

Top 100 wonders of the world

World Heritage Cultural Site
North America » Las Vegas


Las Vegas - Nevada

USA » CANADA »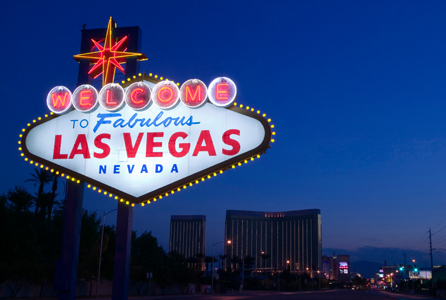 Discovering Las Vegas - Nevada
The vibrant neon "City of Sin" is home to over a million people and welcomes 35 million more each year to its lavish hotels and casinos. Visitors today are amazed that only 70 years ago this thriving metropolis was a backwater with less than a thousand inhabitants.
Things started to change in March 1931 when the State of Nevada legalised gambling. In 1946 mafia boss Bugsy Siegel opened the sensationally lavish Flamingo Hotel on Las Vegas Boulevard.
This single event set a ball rolling that's never stopped, today the excess and spectacle of Las Vegas is Legendary.
Call 0808 2525 672

Discuss your travel requirements face-to-face with our travel expert.

Ask one of our travel experts to call you at your convenience.

Contact us to so we can help you find your dream trip today!