View the Ultimate World Tour
North America »
USA » CANADA »
Highlights
Choose a Highlight for further information
Economy from
£6,399
per person
Business from
£9,500
per person
---
Key to Symbols

World Heritage Natural Site

BBC List

Top 100 wonders of the world

World Heritage Cultural Site
North America » San Francisco


San Francisco

USA » CANADA »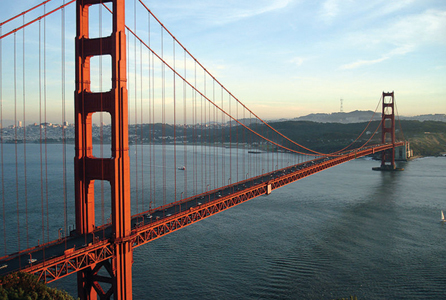 Discovering San Francisco
Highly regarded as the most attractive American city and regularly voted the best city in the USA. San Francisco is loved because of its colourful bohemian history, spectacular setting and progressive atmosphere.
The streets are a rollercoaster ride, due to many steep hills, that afford superb views of San Francisco Bay, spanned by the famed Golden Gate Bridge. On the edge of the bay sits Fisherman's Wharf, popular for wandering amongst the varied shops, restaurants and bars.
Here you can photograph the resident seal population or take a boat trip to the notorious Alcatraz prison. Most San Franciscans are a blend of many diverse cultures reflected in the colourful temples of Japan and Chinatown, the old Spanish mission, the gay centre of Castro and Haight district characterised by the hippie movement in the 60's.
Call 0808 2525 672

Discuss your travel requirements face-to-face with our travel expert.

Ask one of our travel experts to call you at your convenience.

Contact us to so we can help you find your dream trip today!