View the Ultimate World Tour
North America »
USA » CANADA »
Highlights
Choose a Highlight for further information
Economy from
£6,399
per person
Business from
£9,500
per person
---
Key to Symbols

World Heritage Natural Site

BBC List

Top 100 wonders of the world

World Heritage Cultural Site
North America » New York


Broadway

USA » CANADA »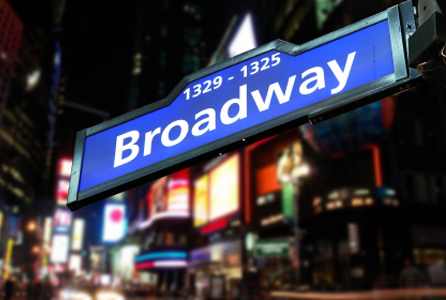 Discovering Broadway
Broadway is the longest street in New York and it begins in downtown Manhattan and runs through town and across the Broadway Bridge, connecting Manhattan with the Bronx.
During the day when you walk down Broadway, the grand theatres may not look so sparkly or awesome from the street. However once inside you are taken aback by the opulent gilt and dramatic decor befitting some of the most famous and lavish stage productions ever seen.
Treat yourself to a grand night at the theatre; on Broadway there will be something to suit every taste.
Call 0808 2525 672

Discuss your travel requirements face-to-face with our travel expert.

Ask one of our travel experts to call you at your convenience.

Contact us to so we can help you find your dream trip today!