View the Ultimate World Tour
South America »
BRAZIL » ARGENTINA » PERU » VENEZUALA »
Highlights
Choose a Highlight for further information
Economy from
£8,099
per person
Business from
£11,500
per person
---
Key to Symbols

World Heritage Natural Site

BBC List

Top 100 wonders of the world

World Heritage Cultural Site
South America » Manaus


Manaus

BRAZIL » ARGENTINA » PERU » VENEZUALA »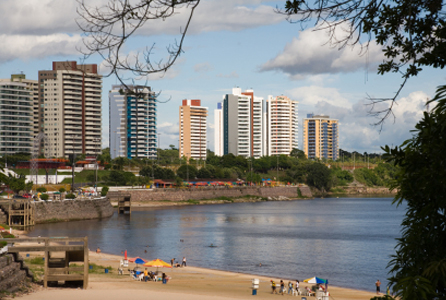 Discovering Manaus
For visitors expecting to see a never ending expanse of verdant rainforest when they fly into Manaus, the sight of a modern city comes as a surprise. Located on the north bank of the Rio Negro, 11 miles above the meeting of the rivers where the Rio Negro merges with the Rio Solimoes.
Manaus is 900 miles inland from the Atlantic in the very heart of Amazonia and therefore the hub of tourism for the Rivers, the jungle hotels, lodges and jungle cruises.
Call 0808 2525 672

Discuss your travel requirements face-to-face with our travel expert.

Ask one of our travel experts to call you at your convenience.

Contact us to so we can help you find your dream trip today!