View the Ultimate World Tour
South America »
BRAZIL » ARGENTINA » PERU » VENEZUALA »
Highlights
Choose a Highlight for further information
Economy from
£8,099
per person
Business from
£11,500
per person
---
Key to Symbols

World Heritage Natural Site

BBC List

Top 100 wonders of the world

World Heritage Cultural Site
South America » Puno


Lake Titicaca

BRAZIL » ARGENTINA » PERU » VENEZUALA »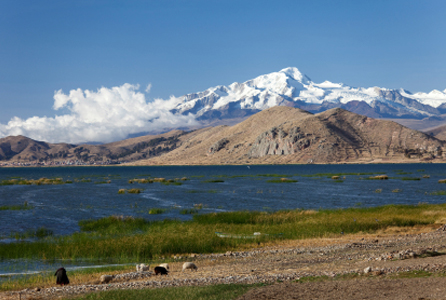 Discovering Lake Titicaca
Lake Titicaca is a beautiful and much venerated sacred area that lies on the border between Peru and Bolivia. At 3,200 square miles in size and up to 1000ft in depth, Titicaca is one of the largest, highest, and deepest lakes in the world.
According to local mythology Lake Titicaca was the birth place of the Incas, whose spirits return to the depths of the lake upon death. In 2000 an expedition discovered a submerged temple the size of 2 football fields beneath the waters.
There is an eventual plan to bring the temple to the surface; however locals are fearful of the effects that such disrespect of the sacred lake might bring.
Call 0808 2525 672

Discuss your travel requirements face-to-face with our travel expert.

Ask one of our travel experts to call you at your convenience.

Contact us to so we can help you find your dream trip today!