View the Ultimate World Tour
South America »
BRAZIL » ARGENTINA » PERU » VENEZUALA »
Highlights
Choose a Highlight for further information
Economy from
£8,099
per person
Business from
£11,500
per person
---
Key to Symbols

World Heritage Natural Site

BBC List

Top 100 wonders of the world

World Heritage Cultural Site
South America » Buenos Aries


Buenos Aries

BRAZIL » ARGENTINA » PERU » VENEZUALA »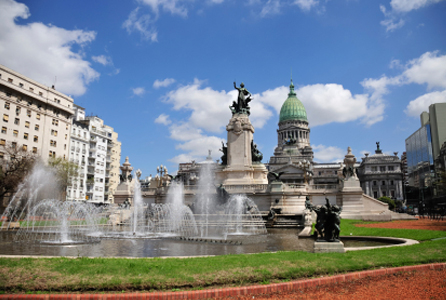 Discovering Buenos Aries
Buenos Aires is the capital of the Republic of Argentina and the country's largest city.
Located in front of the Rio de La Plata, it is a modern, dynamic and radiant city that features the European architecture of its founders and absorbs the passion of its people.
Considered "The Pearl" of South America, Buenos Aires has an intense cultural life where tango, long coffee breaks and football are essential elements in every day life.
Call 0808 2525 672

Discuss your travel requirements face-to-face with our travel expert.

Ask one of our travel experts to call you at your convenience.

Contact us to so we can help you find your dream trip today!