View the Ultimate World Tour
South America »
BRAZIL » ARGENTINA » PERU » VENEZUALA »
Highlights
Choose a Highlight for further information
Economy from
£8,099
per person
Business from
£11,500
per person
---
Key to Symbols

World Heritage Natural Site

BBC List

Top 100 wonders of the world

World Heritage Cultural Site
South America » La Paz


La Paz - Bolivia

BRAZIL » ARGENTINA » PERU » VENEZUALA »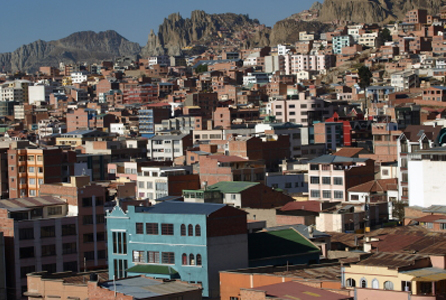 Discovering La Paz - Bolivia
La Paz is the world's highest capital city at 3600ft above sea level. La Paz sits in a sunken valley in the Andes mountain range with the beautiful snow capped Mt llimani towering over the city at an elevation of 21,000 ft.
Nothing can prepare you for La Paz, a mix of past and present; you will still see men and women dressed in colourful traditional clothing maintaining a link to there rich authentic culture amidst the bustle of the city.
Call 0808 2525 672

Discuss your travel requirements face-to-face with our travel expert.

Ask one of our travel experts to call you at your convenience.

Contact us to so we can help you find your dream trip today!