View the Ultimate World Tour
South America »
BRAZIL » ARGENTINA » PERU » VENEZUALA »
Highlights
Choose a Highlight for further information
Economy from
£8,099
per person
Business from
£11,500
per person
---
Key to Symbols

World Heritage Natural Site

BBC List

Top 100 wonders of the world

World Heritage Cultural Site
South America » Lima


Lima - Peru

BRAZIL » ARGENTINA » PERU » VENEZUALA »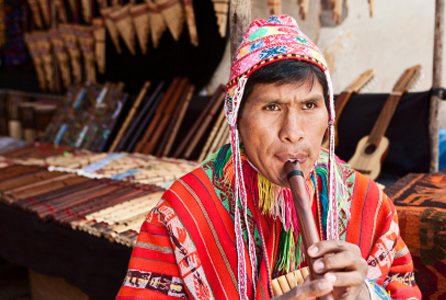 Discovering Lima - Peru
Lima is located on the central western coast; it is a large, busy city that is shrouded in a misty coastal fog for much of the year.
Despite the unimpressive landscape; the friendly people, important historical sites, quality museums, and variety of dining and entertainment make Lima a very interesting place to visit.
Lima has many fascinating museums to visit, the Museum of Anthropology and Archaeology in the Plaza Bolivar is one of the most interesting museums in South America.
The business district of San Isidro and Miraflores are the main areas for shopping and dining.
Call 0808 2525 672

Discuss your travel requirements face-to-face with our travel expert.

Ask one of our travel experts to call you at your convenience.

Contact us to so we can help you find your dream trip today!