View the Ultimate World Tour
South America »
BRAZIL » ARGENTINA » PERU » VENEZUALA »
Highlights
Choose a Highlight for further information
Economy from
£8,099
per person
Business from
£11,500
per person
---
Key to Symbols

World Heritage Natural Site

BBC List

Top 100 wonders of the world

World Heritage Cultural Site
South America » Rio de Janerio


Copacabana Beach

BRAZIL » ARGENTINA » PERU » VENEZUALA »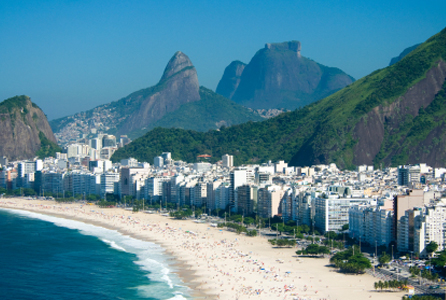 Discovering Copacabana Beach
Copacabana is probably the world's most famous beach. Located right in the heart of Rio it is also one of the liveliest beachfront areas with thousands of locals and visitors flocking to its 4 km stretch of white sand every year.
The Beach stretches along the Avenida Atlantica with its beautiful black and white mosaic patterns designed by Burle Max. The area is always busy and lined with luxury hotels, shops, bars and restaurants catering to every taste.
Call 0808 2525 672

Discuss your travel requirements face-to-face with our travel expert.

Ask one of our travel experts to call you at your convenience.

Contact us to so we can help you find your dream trip today!