View the Ultimate World Tour
South America »
BRAZIL » ARGENTINA » PERU » VENEZUALA »
Highlights
Choose a Highlight for further information
Economy from
£8,099
per person
Business from
£11,500
per person
---
Key to Symbols

World Heritage Natural Site

BBC List

Top 100 wonders of the world

World Heritage Cultural Site
South America » Cuzco


Andes Mountain Railroad

BRAZIL » ARGENTINA » PERU » VENEZUALA »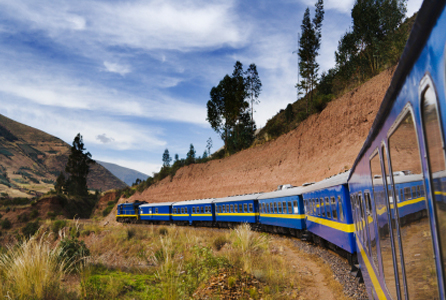 Discovering Andes Mountain Railroad
The famous Andean railroad is one of the highest in the World. The route from Cusco to Machu Picchu will take between 3 and 4 hours to travel the 70 miles up to Aguas Calientes station more than 7500 feet above sea level.
The journey affords breathtaking scenic vistas from spectacular river gorges through the Urubamba Valley to the majestic Andean peaks and sheer rock formations natural to this awe inspiring location.
Call 0808 2525 672

Discuss your travel requirements face-to-face with our travel expert.

Ask one of our travel experts to call you at your convenience.

Contact us to so we can help you find your dream trip today!