View the Ultimate World Tour
South America »
BRAZIL » ARGENTINA » PERU » VENEZUALA »
Highlights
Choose a Highlight for further information
Economy from
£8,099
per person
Business from
£11,500
per person
---
Key to Symbols

World Heritage Natural Site

BBC List

Top 100 wonders of the world

World Heritage Cultural Site
South America » Manaus


Amazon River

BRAZIL » ARGENTINA » PERU » VENEZUALA »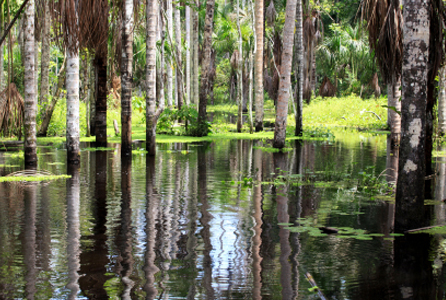 Discovering Amazon River
The Amazon River has its origins deep in the Peruvian Andes, it winds its way east over the northern half of South America and is estimated to be over 4000 miles long.
Twenty eight billion gallons of water flow into the Atlantic every minute, diluting the Salt levels in the ocean, for more than 100 miles offshore.
Call 0808 2525 672

Discuss your travel requirements face-to-face with our travel expert.

Ask one of our travel experts to call you at your convenience.

Contact us to so we can help you find your dream trip today!