View the Ultimate World Tour
South America »
BRAZIL » ARGENTINA » PERU » VENEZUALA »
Highlights
Choose a Highlight for further information
Economy from
£8,099
per person
Business from
£11,500
per person
---
Key to Symbols

World Heritage Natural Site

BBC List

Top 100 wonders of the world

World Heritage Cultural Site
South America » Cuzco


Machu Picchu

BRAZIL » ARGENTINA » PERU » VENEZUALA »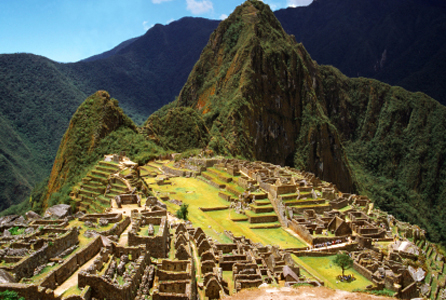 Discovering Machu Picchu
The ruins of Machu Picchu are one of the most mystical and enigmatic sites in the World. Machu Picchu stands 2,430m above sea-level, in an extraordinarily beautiful location high in the mist shrouded Andes.
It was probably the most amazing urban creation of the Inca Empire at the height of its civilization. Thought to be a secret ceremonial city and completely invisible from lower levels, its giant walls and terraces, hide a Self contained network of palaces, baths, temples and some 150 houses.
The journey to the lofty heights of Machu Picchu can truly be a once in a lifetime experience.
Call 0808 2525 672

Discuss your travel requirements face-to-face with our travel expert.

Ask one of our travel experts to call you at your convenience.

Contact us to so we can help you find your dream trip today!