View the Ultimate World Tour
Africa »
SOUTH AFRICA » NAMIBIA » ZAMBIA » TANZANIA » KENYA »
Highlights
Choose a Highlight for further information
Economy from
£7,849
per person
Business from
£12,400
per person
---
Key to Symbols

World Heritage Natural Site

BBC List

Top 100 wonders of the world

World Heritage Cultural Site
Africa » Cape Town


Cape Town - Table Mountain

SOUTH AFRICA » NAMIBIA » ZAMBIA » TANZANIA » KENYA »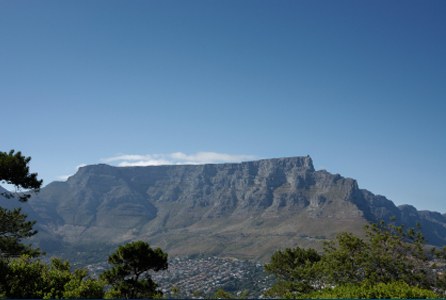 Discovering Cape Town - Table Mountain
One of the most famous landmarks in the World, Table Mountain, towers over the spectacular City of Cape Town. The ascent to the top offers breath taking vistas of the City, Ocean and famed neighbouring peaks known locally as The twelve apostles, fronting the exclusive shore front enclave of Camp's Bay and Clifton.
You are free to stroll along the many footpaths with frequent viewing platforms. The peak is populated by some interesting and amusing wildlife, notably the Rock Hyrax commonly known as a Dassy. Shopping, Eating & Nightlife is abundant and varied, concentrated around the beautiful V&A Waterfront development, from where you can board the high speed catamaran for an unforgettable day on Robben Island.
Call 0808 2525 672

Discuss your travel requirements face-to-face with our travel expert.

Ask one of our travel experts to call you at your convenience.

Contact us to so we can help you find your dream trip today!