View the Ultimate World Tour
Africa »
SOUTH AFRICA » NAMIBIA » ZAMBIA » TANZANIA » KENYA »
Highlights
Choose a Highlight for further information
Economy from
£7,849
per person
Business from
£12,400
per person
---
Key to Symbols

World Heritage Natural Site

BBC List

Top 100 wonders of the world

World Heritage Cultural Site
Africa » Johannesburg


Johannesburg

SOUTH AFRICA » NAMIBIA » ZAMBIA » TANZANIA » KENYA »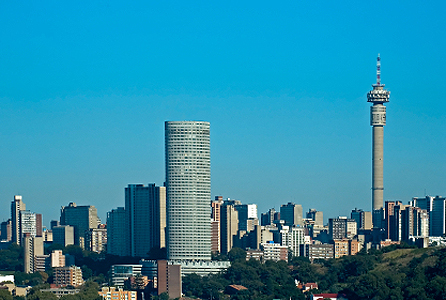 Discovering Johannesburg
Johannesburg or Jozi is South Africa's largest and most vibrant metropolis, the economic powerhouse of Africa since the world's richest gold fields were discovered in the 1880's. Not without its problems, Johannesburg has endured a turbulent existence as the Country moved into the 21st century.
Today, the City has experienced a massive regeneration, abandoned by an exodus of big business; the central area around City Hall is awash with restaurants, markets and interesting shopping, creating a fresh and exciting new vibe in the heart of this diverse City.
Call 0808 2525 672

Discuss your travel requirements face-to-face with our travel expert.

Ask one of our travel experts to call you at your convenience.

Contact us to so we can help you find your dream trip today!