View the Ultimate World Tour
Africa »
SOUTH AFRICA » NAMIBIA » ZAMBIA » TANZANIA » KENYA »
Highlights
Choose a Highlight for further information
Economy from
£7,849
per person
Business from
£12,400
per person
---
Key to Symbols

World Heritage Natural Site

BBC List

Top 100 wonders of the world

World Heritage Cultural Site
Africa » Zanzibar


Stone Town - Zanzibar

SOUTH AFRICA » NAMIBIA » ZAMBIA » TANZANIA » KENYA »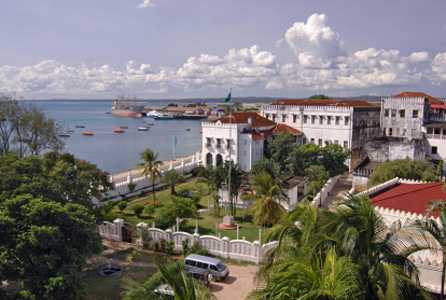 Discovering Stone Town - Zanzibar
In contrast to its wonderful shoreline, Stone Town (the islands Capital) has deservedly been recognised as a World Heritage site. The town centre is a place of winding alleys, bustling bazaars, mosques and Grand Arab houses.
Steeped in history, the town was once the centre of the slave trade. Wander around the Palace Museum and Old Fort, the Anglican Cathedral and old slave markets awash with trinkets and island treasures.
Call 0808 2525 672

Discuss your travel requirements face-to-face with our travel expert.

Ask one of our travel experts to call you at your convenience.

Contact us to so we can help you find your dream trip today!