View the Ultimate World Tour
Africa »
SOUTH AFRICA » NAMIBIA » ZAMBIA » TANZANIA » KENYA »
Highlights
Choose a Highlight for further information
Economy from
£7,849
per person
Business from
£12,400
per person
---
Key to Symbols

World Heritage Natural Site

BBC List

Top 100 wonders of the world

World Heritage Cultural Site
Africa » Nairobi


Nairobi

SOUTH AFRICA » NAMIBIA » ZAMBIA » TANZANIA » KENYA »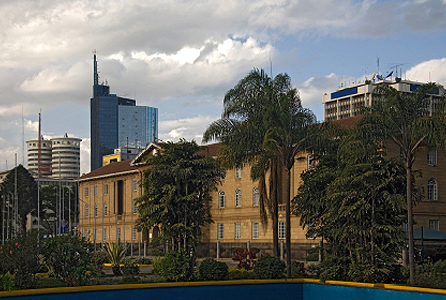 Discovering Nairobi
Nairobi is the Capital City of Kenya. The name "Nairobi" comes from the Maasai phrase Ewaso Nyirobi, which translates to "the place of cool waters". Founded in 1899 as a simple rail depot linking Mombasa to Uganda, the town quickly grew to become the capital of British East Africa in 1907.
Eventually the capital of the Kenyan Republic in 1963. Nairobi is the most populated City in East Africa, with a current estimated population of about 3 million people.
Call 0808 2525 672

Discuss your travel requirements face-to-face with our travel expert.

Ask one of our travel experts to call you at your convenience.

Contact us to so we can help you find your dream trip today!