View the Ultimate World Tour
Africa »
SOUTH AFRICA » NAMIBIA » ZAMBIA » TANZANIA » KENYA »
Highlights
Choose a Highlight for further information
Economy from
£7,849
per person
Business from
£12,400
per person
---
Key to Symbols

World Heritage Natural Site

BBC List

Top 100 wonders of the world

World Heritage Cultural Site
Africa » Arusha


Mount Kilimanjaro

SOUTH AFRICA » NAMIBIA » ZAMBIA » TANZANIA » KENYA »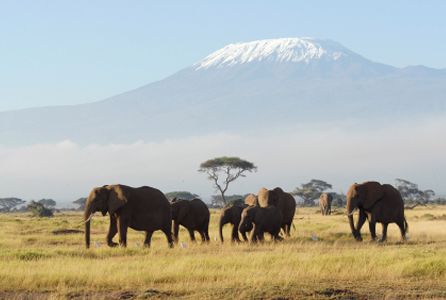 Discovering Mount Kilimanjaro
Mystical Kilimanjaro at 5896m is the world's highest free standing, snow covered equatorial peak. An image of the towering snow-covered cone, rising majestically from fertile green foothills has become a powerful motif of Tanzania's extraordinary extremes. Kilimanjaro contains an example of virtually every eco system on Earth.
Glaciers, snowfields, deserts, alpine forrests, Savannah and tropical jungle can be found on her slopes, the quintessential backdrop to any African adventure.
Call 0808 2525 672

Discuss your travel requirements face-to-face with our travel expert.

Ask one of our travel experts to call you at your convenience.

Contact us to so we can help you find your dream trip today!