View the Ultimate World Tour
Africa »
SOUTH AFRICA » NAMIBIA » ZAMBIA » TANZANIA » KENYA »
Highlights
Choose a Highlight for further information
Economy from
£7,849
per person
Business from
£12,400
per person
---
Key to Symbols

World Heritage Natural Site

BBC List

Top 100 wonders of the world

World Heritage Cultural Site
Africa » Cape Town


Cape Town - Cape Point

SOUTH AFRICA » NAMIBIA » ZAMBIA » TANZANIA » KENYA »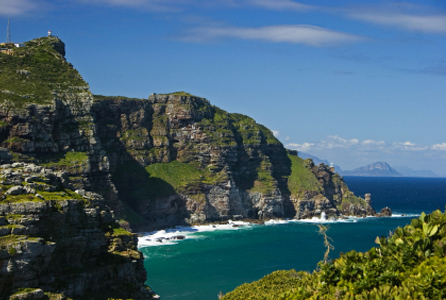 Discovering Cape Town - Cape Point
Cape Point is situated at the southeast corner of the Cape Peninsula where the Atlantic and Indian Ocean's converge. This area offers some of the most spectacular scenery in Africa. It is a rugged mountainous landscape that runs from north to south for 30 km at the extreme southwestern tip of Africa. The cape is located about 2.5 km east of the Cape of Good Hope. Great photo opportunities abound as the ocean crashes around the rocks below at the furthest point of the continent.
Call 0808 2525 672

Discuss your travel requirements face-to-face with our travel expert.

Ask one of our travel experts to call you at your convenience.

Contact us to so we can help you find your dream trip today!