View the Ultimate World Tour
Africa »
SOUTH AFRICA » NAMIBIA » ZAMBIA » TANZANIA » KENYA »
Highlights
Choose a Highlight for further information
Economy from
£7,849
per person
Business from
£12,400
per person
---
Key to Symbols

World Heritage Natural Site

BBC List

Top 100 wonders of the world

World Heritage Cultural Site
Africa » Arusha


Serengeti National Park

SOUTH AFRICA » NAMIBIA » ZAMBIA » TANZANIA » KENYA »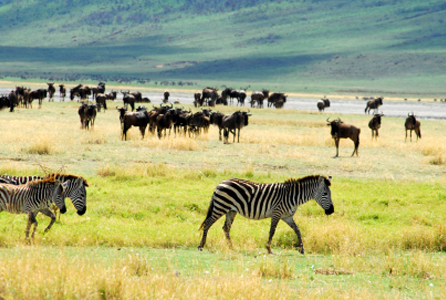 Discovering Serengeti National Park
"We walked for miles over burnt out country... Then I saw the green trees of the river, walked two miles more and found myself in paradise"
Stewart Edward White 1913
Undoubtedly the Serengeti is the finest park in Africa, home to the most spectacular animal migration on Earth. The movement of the vast herds of Wildebeest across the Great Plains has been documented as a phenomenon unequalled anywhere else on the planet.
Call 0808 2525 672

Discuss your travel requirements face-to-face with our travel expert.

Ask one of our travel experts to call you at your convenience.

Contact us to so we can help you find your dream trip today!