View the Ultimate World Tour
Oceania »
AUSTRALIA » NEW ZEALAND » FRENCH POLYNESIA »
Highlights
Choose a Highlight for further information
Economy from
£7,499
per person
Business from
£13,000
per person
---
Key to Symbols

World Heritage Natural Site

BBC List

Top 100 wonders of the world

World Heritage Cultural Site
Oceania » Sydney


Sydney - Australia

AUSTRALIA » NEW ZEALAND » FRENCH POLYNESIA »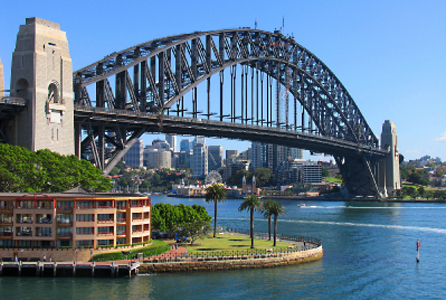 Discovering Sydney - Australia
Sydney is home to some of greatest landmarks in Australia, most notably the Sydney Harbour Bridge and the Sydney Opera House. A trip to Sydney provides the ideal combination of city break and beach holiday.
Sydney is built around Port Jackson, or Sydney Harbour and this is the largest natural harbour anywhere in the world. Sydney harbour leads out to the Pacific Ocean and the area is home to a large number of beaches, tucked into the various inlets and coves that line the harbour.
Call 0808 2525 672

Discuss your travel requirements face-to-face with our travel expert.

Ask one of our travel experts to call you at your convenience.

Contact us to so we can help you find your dream trip today!