View the Ultimate World Tour
Oceania »
AUSTRALIA » NEW ZEALAND » FRENCH POLYNESIA »
Highlights
Choose a Highlight for further information
Economy from
£7,499
per person
Business from
£13,000
per person
---
Key to Symbols

World Heritage Natural Site

BBC List

Top 100 wonders of the world

World Heritage Cultural Site
Oceania » Cairns


Great Barrier Reef

AUSTRALIA » NEW ZEALAND » FRENCH POLYNESIA »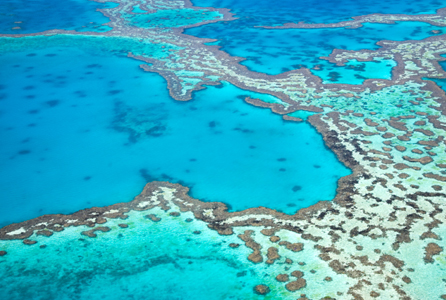 Discovering Great Barrier Reef
The scope of the reef is magnificent, larger than the combined total area of The United Kingdom and Ireland, now protected by the Great Barrier Reef National Park.
The colourful coral expanses just below the surface of the warm tropical waters are home to a spectacular array of sea life. Over 400 types of hard and soft coral, sea creatures, brightly coloured fish and turtles exist in this tropical wonderland.
Call 0808 2525 672

Discuss your travel requirements face-to-face with our travel expert.

Ask one of our travel experts to call you at your convenience.

Contact us to so we can help you find your dream trip today!