View the Ultimate World Tour
Oceania »
AUSTRALIA » NEW ZEALAND » FRENCH POLYNESIA »
Highlights
Choose a Highlight for further information
Economy from
£7,499
per person
Business from
£13,000
per person
---
Key to Symbols

World Heritage Natural Site

BBC List

Top 100 wonders of the world

World Heritage Cultural Site
Oceania » Cairns


Port Douglas

AUSTRALIA » NEW ZEALAND » FRENCH POLYNESIA »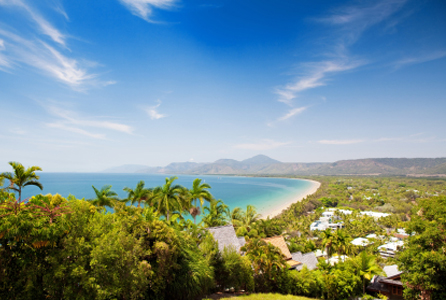 Discovering Port Douglas
Port Douglas is Queensland's premier holiday destinations located under an hours drive from Cairns. The Port offers a sophisticated tropical village ambience and a relaxed escape for travellers.
Enjoy lunch at one of the many cafes scattered along Macrossan Street or spend the afternoon shopping at the Marina Mirage. Port Douglas is also a popular base for exploring the rainforests of the Wet Tropics, Daintree and Cape Tribulation.
Call 0808 2525 672

Discuss your travel requirements face-to-face with our travel expert.

Ask one of our travel experts to call you at your convenience.

Contact us to so we can help you find your dream trip today!