View the Ultimate World Tour
Oceania »
AUSTRALIA » NEW ZEALAND » FRENCH POLYNESIA »
Highlights
Choose a Highlight for further information
Economy from
£7,499
per person
Business from
£13,000
per person
---
Key to Symbols

World Heritage Natural Site

BBC List

Top 100 wonders of the world

World Heritage Cultural Site
Oceania » Auckland


Auckland

AUSTRALIA » NEW ZEALAND » FRENCH POLYNESIA »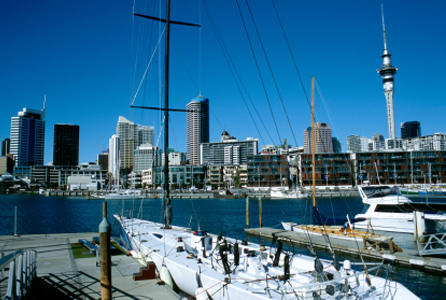 Discovering Auckland
Auckland's ocean front location has forged the native's love affair with the sea, earning this place the nickname "City of Sails".
Auckland sprawls over a narrow strip of land between the sparkling waters of the Waitemata and Manukau Harbours. A cloak of rainforest covers the surrounding hills, dozens of dormant volcanic cones dot the landscape and enchanting holiday islands are scattered throughout the vast Hauraki Gulf.
Its cultural diversity brings with it an abundance of unique dining and shopping experiences. Auckland's temperate climate, coastal location and variety of activities earn the city consistent top five rankings in international lifestyle surveys.
Discover for yourself why it is one of the World's best city destinations.
Call 0808 2525 672

Discuss your travel requirements face-to-face with our travel expert.

Ask one of our travel experts to call you at your convenience.

Contact us to so we can help you find your dream trip today!