View the Ultimate World Tour
Oceania »
AUSTRALIA » NEW ZEALAND » FRENCH POLYNESIA »
Highlights
Choose a Highlight for further information
Economy from
£7,499
per person
Business from
£13,000
per person
---
Key to Symbols

World Heritage Natural Site

BBC List

Top 100 wonders of the world

World Heritage Cultural Site
Oceania » Auckland


Bay of Islands - North Island

AUSTRALIA » NEW ZEALAND » FRENCH POLYNESIA »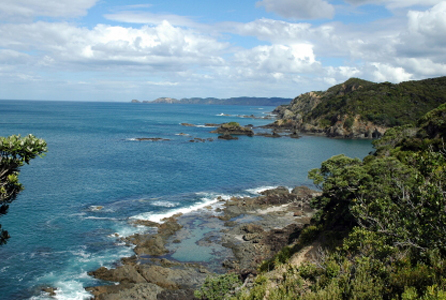 Discovering Bay of Islands - North Island
The Bay of Islands is an area of coastline close to the northern tip of the country. It is one of the most popular fishing, sailing and tourist destinations in the country.
Amidst the exquisite natural beauty of this region you will see how the townships of this historic area are infused with both Maori and European history.
You'll find out why the Bay of Islands is considered to be the birthplace of New Zealand as a bi-cultural nation.
You'll also see how Maori culture and lifestyle have adapted to modern times.
Call 0808 2525 672

Discuss your travel requirements face-to-face with our travel expert.

Ask one of our travel experts to call you at your convenience.

Contact us to so we can help you find your dream trip today!