View the Ultimate World Tour
Asia Minor »
EGYPT » TURKEY » JORDAN » UAE » OMAN »
INDIA » NEPAL » JAPAN »
Highlights
Choose a Highlight for further information
Economy from
£6,199
per person
Business from
£10,500
per person
---
Key to Symbols

World Heritage Natural Site

BBC List

Top 100 wonders of the world

World Heritage Cultural Site
Asia Minor » Delhi


Red Fort - Agra

EGYPT » TURKEY » JORDAN » UAE » OMAN »
INDIA » NEPAL » JAPAN »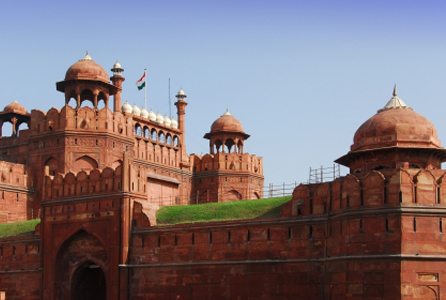 Discovering Red Fort - Agra
The Red Fort is located only 2 kms northwest of The Taj Mahal and is now a World heritage site. The fortress was built by Akbar in 1565 and was later turned into a Royal Palace by The Emperor Shah Jahan who added many significant enhancements; there are many wonderful fairy tale examples of Mughal creativity housed within its sandstone ramparts.
As you wander through the various temples and halls within, the fort affords glorious views across the Yamuna River towards The Taj Mahal.
Call 0808 2525 672

Discuss your travel requirements face-to-face with our travel expert.

Ask one of our travel experts to call you at your convenience.

Contact us to so we can help you find your dream trip today!