View the Ultimate World Tour
Asia Minor »
EGYPT » TURKEY » JORDAN » UAE » OMAN »
INDIA » NEPAL » JAPAN »
Highlights
Choose a Highlight for further information
Economy from
£6,199
per person
Business from
£10,500
per person
---
Key to Symbols

World Heritage Natural Site

BBC List

Top 100 wonders of the world

World Heritage Cultural Site
Asia Minor » Cairo


Valley of the Kings - Luxor

EGYPT » TURKEY » JORDAN » UAE » OMAN »
INDIA » NEPAL » JAPAN »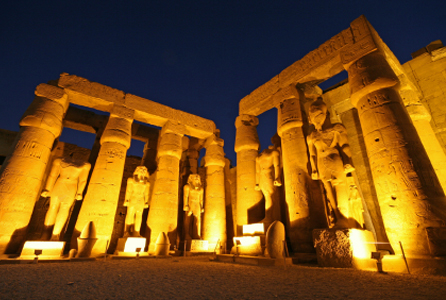 Discovering Valley of the Kings - Luxor
Journey across Egypt to the Luxor often described as the world's greatest open air museum. The city of Luxor comprises of three areas, on the east side of the Nile, the town of Karnak to the north and Thebes to the west.
The number of preserved monuments in the Luxor area is unparalleled anywhere else in the World. Most famed of all, The Valley of the Kings stands on the west bank of the Nile. The river's banks were the principal burial place of Royalty, none more famous than Howard Carter's discovery of the tomb of the boy king Tutankhamen in 1922.
This single event captured the imagination of the entire world, creating a universal fascination which has never been extinguished.
Call 0808 2525 672

Discuss your travel requirements face-to-face with our travel expert.

Ask one of our travel experts to call you at your convenience.

Contact us to so we can help you find your dream trip today!