View the Ultimate World Tour
Asia Minor »
EGYPT » TURKEY » JORDAN » UAE » OMAN »
INDIA » NEPAL » JAPAN »
Highlights
Choose a Highlight for further information
Economy from
£6,199
per person
Business from
£10,500
per person
---
Key to Symbols

World Heritage Natural Site

BBC List

Top 100 wonders of the world

World Heritage Cultural Site
Asia Minor » Jaipur


Jaipur - Rajasthan

EGYPT » TURKEY » JORDAN » UAE » OMAN »
INDIA » NEPAL » JAPAN »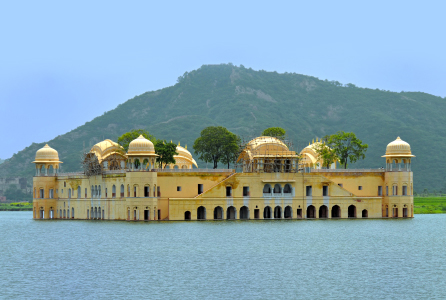 Discovering Jaipur - Rajasthan
Jaipur, the pink capital city of Rajasthan, was once the home of Indian Royalty. The city is packed with monuments and wonderful architectural examples of ancient India. Famous structures like Hawa Mahal, City Palace and the Amber Fort are among the most spectacular cultural treasures on offer in this exuberant and colourful city.
Call 0808 2525 672

Discuss your travel requirements face-to-face with our travel expert.

Ask one of our travel experts to call you at your convenience.

Contact us to so we can help you find your dream trip today!