View the Ultimate World Tour
Asia Minor »
EGYPT » TURKEY » JORDAN » UAE » OMAN »
INDIA » NEPAL » JAPAN »
Highlights
Choose a Highlight for further information
Economy from
£6,199
per person
Business from
£10,500
per person
---
Key to Symbols

World Heritage Natural Site

BBC List

Top 100 wonders of the world

World Heritage Cultural Site
Asia Minor » Jaipur


Amber Fort - Jaipur

EGYPT » TURKEY » JORDAN » UAE » OMAN »
INDIA » NEPAL » JAPAN »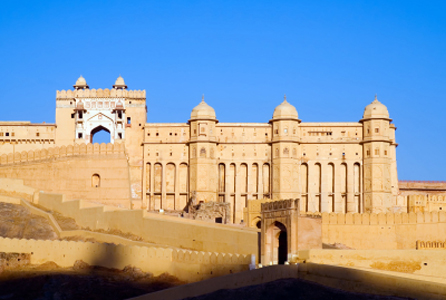 Discovering Amber Fort - Jaipur
Amber Fort is located 11 km from Jaipur. Amber Fort is known for its unique artistic style, blending both Hindu and Muslim (Mughal) elements. It is possibly the finest example of hilltop forts in India.
Within the steep sloped exterior are mighty gates, temples, palaces and pavilions. Beautifully decorated elephants carry visitors up and down the hillside, enhancing an already fascinating experience but watch out for the mischievous monkeys that guard almost every part of this ancient building.
Call 0808 2525 672

Discuss your travel requirements face-to-face with our travel expert.

Ask one of our travel experts to call you at your convenience.

Contact us to so we can help you find your dream trip today!