View the Ultimate World Tour
Far East »
CHINA » VIETNAM » CAMBODIA » THAILAND » MALAYSIA » SINGAPORE » INDONESIA »
Highlights
Choose a Highlight for further information
Economy from
£9,199
per person
Business from
£12,600
per person
---
Key to Symbols

World Heritage Natural Site

BBC List

Top 100 wonders of the world

World Heritage Cultural Site
Far East » Singapore


Singapore

CHINA » VIETNAM » CAMBODIA » THAILAND » MALAYSIA » SINGAPORE » INDONESIA »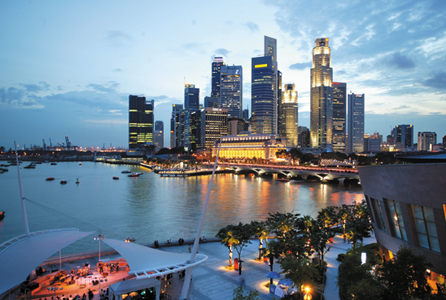 Discovering Singapore
A dynamic modern city rich in contrast and colour, you'll find a harmonious blend of culture, cuisine, arts and architecture here. Brimming with energy, this small island state embodies the finest of both east and west and can be considered as the most westernised of all Asian cities.
A walk through the streets of Singapore will take you from the past to the future, from exotic ethnic enclaves to efficient business centres, from oriental gardens to sleek shopping Mecca's. With its friendly and welcoming people, state-of-the-art infrastructure, the garden city of Singapore is a wonderful and lively destination.
Call 0808 2525 672

Discuss your travel requirements face-to-face with our travel expert.

Ask one of our travel experts to call you at your convenience.

Contact us to so we can help you find your dream trip today!