View the Ultimate World Tour
Far East »
CHINA » VIETNAM » CAMBODIA » THAILAND » MALAYSIA » SINGAPORE » INDONESIA »
Highlights
Choose a Highlight for further information
Economy from
£9,199
per person
Business from
£12,600
per person
---
Key to Symbols

World Heritage Natural Site

BBC List

Top 100 wonders of the world

World Heritage Cultural Site
Far East » Hong Kong


Macau

CHINA » VIETNAM » CAMBODIA » THAILAND » MALAYSIA » SINGAPORE » INDONESIA »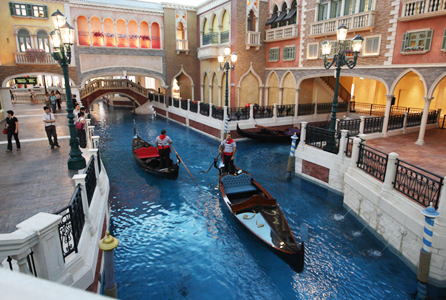 Discovering Macau
Macau is a city with two faces. On the one hand, the fortresses, churches and food of its former colonial master Portugal. On the other, Macau is the self-styled Las Vegas of the East. This comparison may sound overblown, but it's not.
During the past few years Macau has experienced the sort of boom usually associated with cities like Shanghai. But rather than skyscrapers and office towers, the construction here is all about Vegas-style mega-casinos and hotels.
The Portuguese influence is everywhere: cobbled back streets, baroque churches, stone fortresses, Art Deco buildings and restful parks and gardens. It's a unique fusion of East and West.
Call 0808 2525 672

Discuss your travel requirements face-to-face with our travel expert.

Ask one of our travel experts to call you at your convenience.

Contact us to so we can help you find your dream trip today!