View the Ultimate World Tour
Far East »
CHINA » VIETNAM » CAMBODIA » THAILAND » MALAYSIA » SINGAPORE » INDONESIA »
Highlights
Choose a Highlight for further information
Economy from
£9,199
per person
Business from
£12,600
per person
---
Key to Symbols

World Heritage Natural Site

BBC List

Top 100 wonders of the world

World Heritage Cultural Site
Far East » Bali


Bali - Indonesia

CHINA » VIETNAM » CAMBODIA » THAILAND » MALAYSIA » SINGAPORE » INDONESIA »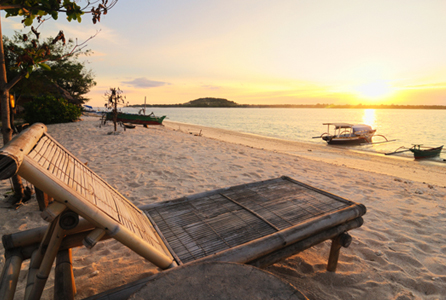 Discovering Bali - Indonesia
One of the most famed island destinations in the world, mystical Bali offers a unique blend of natural beauty, glorious golden beaches and fascinating culture. The island enjoys a warm tropical climate all year round due to its location near the equator. Bali is also an international centre of artisan handicrafts.
Spend hours searching out treasures in gold, silver, intricate wood carving, textiles and paintings at the wonderful Ubud market town deep within the islands volcanic hills. More than anything else you will never forget the gentle and welcoming nature of the Islanders, to experience Bali is a promise to return.
Call 0808 2525 672

Discuss your travel requirements face-to-face with our travel expert.

Ask one of our travel experts to call you at your convenience.

Contact us to so we can help you find your dream trip today!