View the Ultimate World Tour
Far East »
CHINA » VIETNAM » CAMBODIA » THAILAND » MALAYSIA » SINGAPORE » INDONESIA »
Highlights
Choose a Highlight for further information
Economy from
£9,199
per person
Business from
£12,600
per person
---
Key to Symbols

World Heritage Natural Site

BBC List

Top 100 wonders of the world

World Heritage Cultural Site
Far East » Hong Kong


Hong Kong

CHINA » VIETNAM » CAMBODIA » THAILAND » MALAYSIA » SINGAPORE » INDONESIA »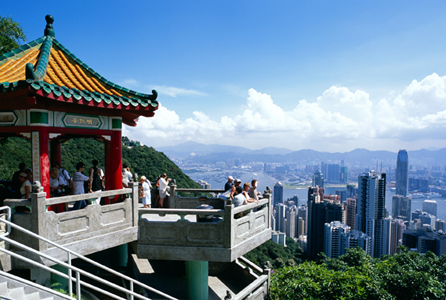 Discovering Hong Kong
Historically, Hong Kong was just a collection of fishing villages when claimed by Britain in 1842 following the First Opium War with China. The British sovereign state of Hong Kong was handed back to the government of China in 1997 but still enjoys a high level of autonomy and freedom.
Located in southern China and separated from the mainland by a natural harbour that offers the most spectacular city views seen anywhere in the world.
Modern day Hong Kong is now one of the world's premier financial centres and offers visitors a spectrum of exciting cultural and leisure experiences.
Call 0808 2525 672

Discuss your travel requirements face-to-face with our travel expert.

Ask one of our travel experts to call you at your convenience.

Contact us to so we can help you find your dream trip today!