View the Ultimate World Tour
Far East »
CHINA » VIETNAM » CAMBODIA » THAILAND » MALAYSIA » SINGAPORE » INDONESIA »
Highlights
Choose a Highlight for further information
Economy from
£9,199
per person
Business from
£12,600
per person
---
Key to Symbols

World Heritage Natural Site

BBC List

Top 100 wonders of the world

World Heritage Cultural Site
Far East » Kuala Lumpur


Petronas Towers

CHINA » VIETNAM » CAMBODIA » THAILAND » MALAYSIA » SINGAPORE » INDONESIA »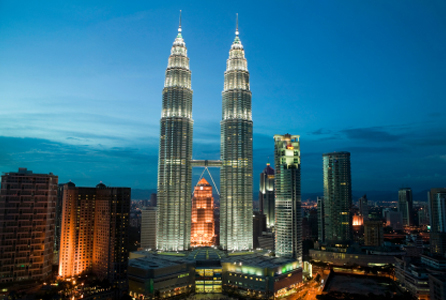 Discovering Petronas Towers
Cesar Pelli, an Argentine-American architect, designed these towers that were the tallest in the world on the date of completion.
The 88 floor towers are raised mainly of reinforced concrete, with their facade crafted in steel and glass. Petronas Towers are a glistening mix of modern hi-tech architecture and Islamic design influences.
Call 0808 2525 672

Discuss your travel requirements face-to-face with our travel expert.

Ask one of our travel experts to call you at your convenience.

Contact us to so we can help you find your dream trip today!